For pride month 2022, we honoured icons from the movement — Activists, Artists, Writers, Performers, Songwriters, Astronauts, Politicians and a host of others — who form part of the fabric that allowed for legal and cultural shifts on gay and transgender rights. Some were outspoken and came out to transform the movement; others were simply themselves, radical in times of blatant discrimination and in cultures which often treated LGBTQ+ individuals as social pariahs.
Each day, we shared an LGBTQ+ Icon and a brief summary of their contribution to the movement company-wide. Many of these individuals, such as Bayard Rustin, James Baldwin, Audre Lorde and Josephine Baker, also advanced civil rights, which highlights the intersectionality and diversity of the LGBTQ+ community. Many subverted cultural norms of their time, often at great personal risk.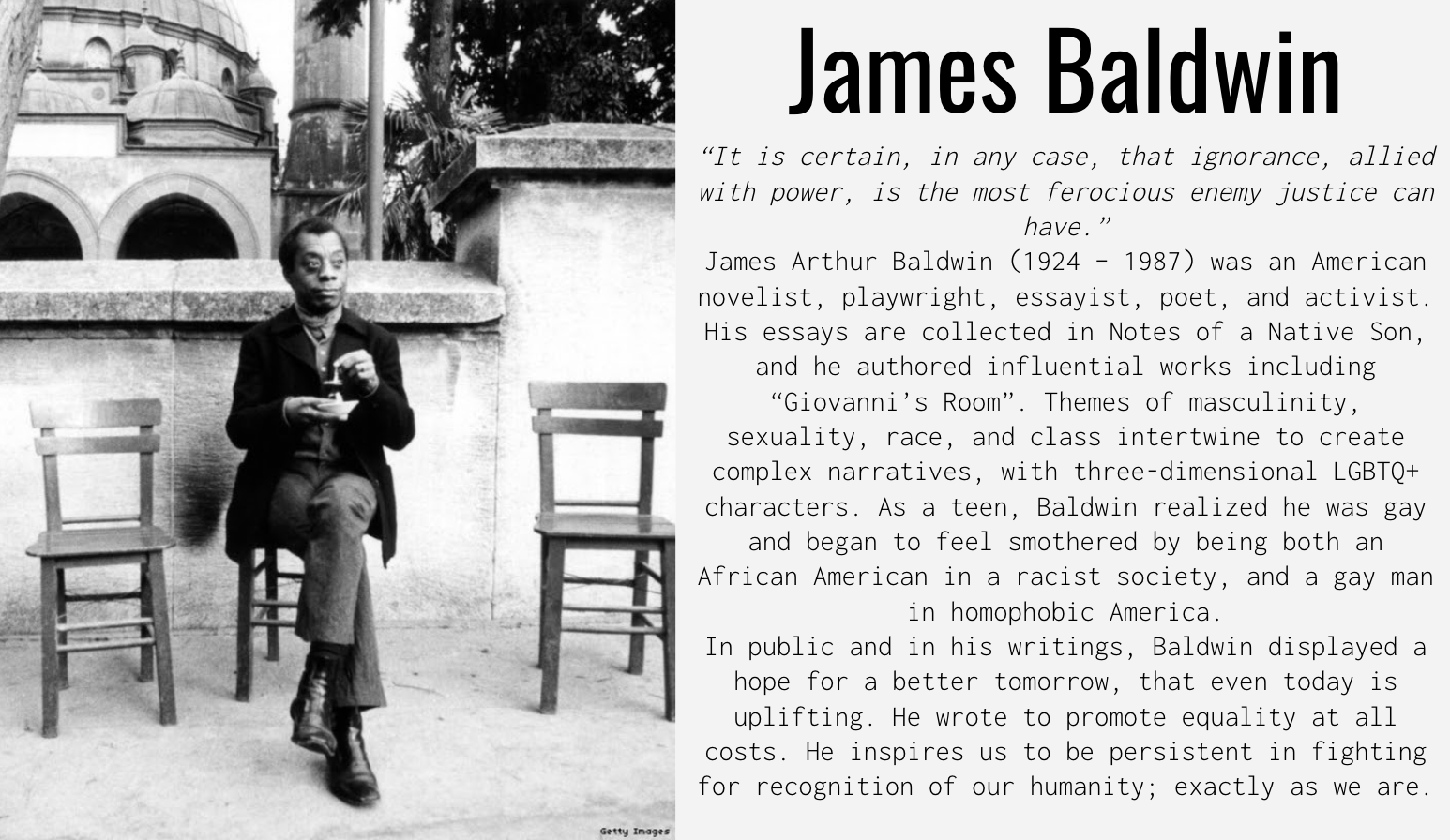 Another example is that of Marsha P. Johnston and Sylvia Rivera. Both fought tirelessly for gay and trans rights and faced opposition even within the LGBTQ+ community, some segments of whom held that assimilation for gays into wider society would be more of a struggle if they were associated with trans activists.

Icons like these remind us that the community is not a monolith and that the history of the movement has been problematic at times. We must commit to doing better as we move forward and fight for each other wherever injustice or discrimination rears its ugly head.
Looking to the future of Pride, we asked our colleagues what they hoped to see in the movement in five years time; here are some of the responses:
"That it supports and celebrates all disenfranchised"

"Everybody joins in the celebration everywhere. No fear or judgement."

"We continue the conversation, make meaningful change and continue to be inclusive of all groups"

"For trans people to be more accepted by society, for Pride to be about being proud and not about fighting for basic human rights"
The message is clear: Pride is for everyone.
Thank you to these icons of past and present for all they have done for the movement: James Baldwin, Josephine Baker, Lena Waithe, Bayard Rustin, Marsha P. Johnston, Audre Lorde, Edith Windsor, Leslie Cheung, Sylvia Rivera, Jason Collins, Barbara Gittings, Alan Turing, Sally Ride, Jason Collins, Manvendra Singh Gohil, Anne Lister, Brenda Howard, Oscar Wilde, Virginia Woolf, Freddie Mercury, Harvey Milk, Frida Kahlo, Barbara Jordon, Jane Addams, RuPaul Charles, Ellen DeGeneres, Elton John, and many, many more.